A pLACE TO CONNECT
Each week we gather as a church family to connect with God and connect with others. These gatherings feature quality, contemporary music, Biblically center and applicable teachings and opportunities to connect with our neighbors and other families. There are also great activities and learning environments provided for children birth - 10 years old. More info below.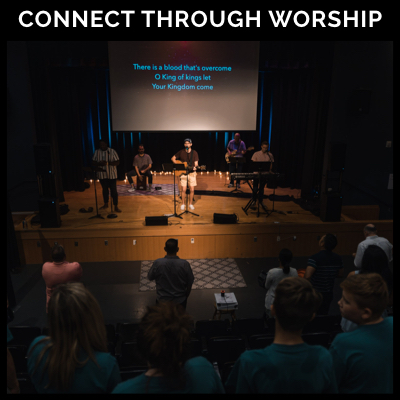 10:50 am / Children's Activities
11:00 am / Worship Gathering (Services typically conclude at 12:15 pm)
Meeting at HUNTERS POINT SCHOOL
1-50 51st Ave., LIC (Enter on 51st. Ave. between Center Blvd. & 2nd St.)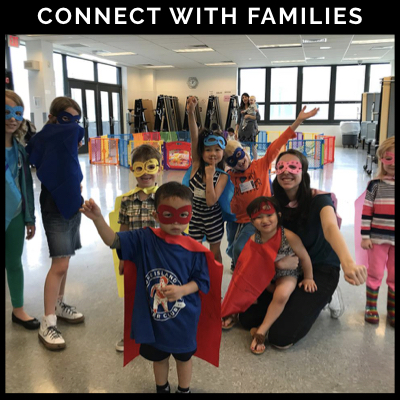 Every week we offer age appropriate, Biblically centered activities and teaching in a fun and exciting environment. We have an amazing group of trained and screened adults that love being around children and look forward to serving your family by providing a safe and secure environment. We ask all parents to come to the 5th floor to sign their children in and out.
Sometimes following Jesus can seem like a balancing act. Are we supposed to pursue holiness or be an influence in the world? Are we supposed to have a personal relationship with Jesus or connect with other through community? Are we supposed to encourage others or call out sin in their lives? These questions are what the apostle Paul answers in his letters to the church in Thessalonica. Join us for the 8 part series that will help us learn to live a BALANCED Christian life!
REGULAR SERVING OPPORTUNITIES
One of the best ways to connect with others in our faith family is by serving along side one another. Each week we have opportunities to serve around our worship gathering and we try to plan monthly service projects in our neighborhood. Serving others and being an expression of grace is one of the best ways to make the Gospel of Jesus known to others.
GROW FAITH IN RELATIONSHIPS
The Bible is best experienced in community. Each week we gather in different locations around the city to discuss the sermon from the previous Sunday. These groups provide an opportunity to ask questions, receive support and prayer, and find personal connections with others in our faith family. We believe that every active member of our family should be experiencing community in a group!
Weekly meetings of 8-10 people to connect in a biblical community.
DISCUSSION BASED / Because we believe that it is better to ask questions that give answers we desire to create a safe environment for people to ask questions about God, Jesus and the Bible. We value people at varying stages of their spiritual journey talking about spiritual topics. No question is off limits.
BIBLICALLY CENTERED / Because we believe that the Bible is the revealed character and nature of God that has been demonstrated to man our discussions always start from a Biblical perspective. We take a look at how truths of scripture relate to our lives in a modern context with specific application.
RELATIONSHIP FOCUSED / Because we believe that both spiritual and personal growth happens best through relationships our hope is that through these groups you will develop deeper relationships with other group members. These relationships help provide support, camaraderie and accountability as we live our daily lives.
ONLINE SERMON ARCHIVES
The weekly teachings from New City Church and Pastor Patrick Thompson are available online through the player below. You may also download the audio by clicking on the three dots located in the top right corner of the audio player below.
Archives are also available on iTunes and through our New City Church app.
LOVING GOD / LOVING OTHER
The focus of Christianity isn't building buildings or growing large mega churches. The focus of Christianity isn't leveraging members to exert political power. The focus isn't making statements of condemnation to individuals that don't subscribe to our same belief system.
The focus of following Christ is LOVING GOD, and LOVING OTHERS. This is stated all the way back in of the first books of the Bible, Deuteronomy. This command is found in the books of Matthew, Mark and Luke. Paul in the vast majority of his letters reinforces this teaching. If you want to follow Christ, you must love God, love others.At New City Church we have one focus that we try to build everything we do around and that is to:
LOVE GOD through worship and obedience

LOVE OTHERS through acceptance and sacrifice
PLEASURE / PEACE / MEANING / HOPE
As we love God and love others something amazing happens in our lives. Through the outflowing of love toward others, we begin to experience the full blessings of God in our lives. Circumstances stop defining our outlook and even in the midst of great trials we can experience true pleasure, peace, meaning and hope.
Every human is trying to satisfy the each of these desires. We long for pleasure, we strive for peace, we pursue meaning and we chase after hope. But God pours out all of these on us as we simply love him and love others. At New City Church we elevate the belief that the Christian life should be centered around:
Embracing PLEASURE

Pursuing PEACE

Discovering MEANING

Choosing HOPE
GUILT / INDOCTRINATION / INVASION / CONDEMNATION
Over the years religions have become experts in using guilt to try to indoctrinate us into a certain types of behavior. They invade our lives, trying to overtake every aspect of who we are. These are actually the enemies of pleasure, peace, meaning and hope, which means they are the enemy of God.
At New City Church we encourage everyone to take off the chains of religious dogma and begin to live in freedom by refusing to embrace the practices of:
Motivation with GUILT

Steps of INDOCTRINATION

Pressure of INVASION

Shame of CONDEMNATION
ASK / JOIN / SERVE / GROW
You may say, I've been following Jesus for a long time, I try to love him and love others. But I'm not experiencing pleasure, peace, meaning and hope. Why not? Maybe it's because you have chosen not to participate. We have been trained to think that the major role of a Christ follower is to show up once a week, hear a sermon and give some money. That isn't participating that is spectating.
Participating isn't just listening or showing up. It isn't giving money or doing tasks. Instead we believe to participate you must:
ASK questions for honest dialogue .

JOIN your life with others for community

SERVE out of your gifts instead of guilt

GROW through discipleship and accountability
GIVE TO THE MINISTRY OF NEW CITY CHURCH
Online gifts may be made through our safe and secure online giving portal. Give once or set up a recurring donation. Click on either of the buttons below to be taken to our online giving platform.
MAILING ADDRESS / PHONE / EMAIL
New City Church
4628 Vernon Blvd. #407
Long Island City, NY 11101
(917) 740-2489
WORSHIP MEETING LOCATION
Hunters Point School
1-50 51st Avenue
Long Island City, NY 11101
OFFICE LOCATION
New City Church Office
10-54 47th Ave. Suite B
Long Island City, NY 11101